Stromae at Byblos International Festival on the 5th of August 2014
August 05, 2014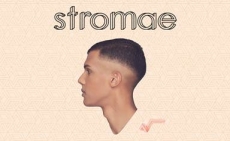 The Byblos International Festival is pleased to announce THE pop concert of the summer : Stromae!
Belgian born maverick Stromae has shot to stardom with the release of his 2nd album Racine Carrée. Selling over 2.5 million copies around the globe, this French-speaking phenomenon has taken the world by storm!
The uncontested winner of the Victoires de la Musique (France's equivalent of the Grammys) with 3 wins for 6 nominations in 4 categories, he's also topped the charts in non- french speaking countries around the globe.
His last three singles ("Formidable", "Papaoutai" and "Tous les mêmes") have all been huge radio and YouTube hits, continuing where he had left off in 2010, with the multi-platinum selling, dance-floor filler "Alors On Danse".
Stromae is a multi-talented artist that writes and produces all his music himself: his songs are incredibly catchy and his lyrics are always spot-on, earning him fans of all ages!
His visually outstanding shows include a full staging for each song with unique costumes, choreographies and video projections. He has blown the roof on the wildest venues & festivals in Europe, and he's bringing his magic formula to Byblos' stage on August 5. Get ready to party!
Tickets for this concert are already available in all branches of Virgin Ticketing Boxoffice.
Golden Circle: 150 000 LBP
Regular Standing: 90 000 LBP
Seated : 150 000 LBP, 112 500 LBP, 75 000 LBP
The concert begins at 8:30 pm
Doors open at 7pm
The rest of the of the Byblos International Festival 2014 lineup will be revealed at the official press conference next month. It will feature a total of 10 artists, with a repertoire ranging from rock and pop to world, jazz, electro and Arabic song.